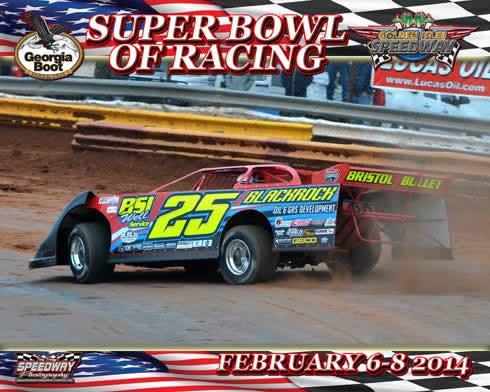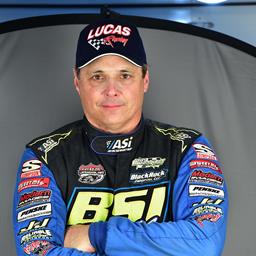 ---
Benedum Competes in 8th Annual Firecracker 100
Mike Benedum returned to Lernerville Speedway (Sarver, Pennsylvania) on Thursday evening for the opening round of the 8th Annual Firecracker 100, which saw fifty-five entries registered for battle in the World of Outlaws (WoO) Late Model Series program. Unfortunately Mike failed to lock into the $6,000-to-win feature via heat race action. In the b-main he fell just two spot short of a transfer position as his night came to an early end.
Friday night's $6,000-to-win program saw Mike finish fourth in his heat, but only the top three moved on to the 30 lap feature forcing him to run a b-main. In the b-main Benedum once again found himself falling just one spot short of the transfer, bringing his night to a disappointing early end.
On Saturday evening the $30,000-to-win finale was contested for the 8th Annual Firecracker 100. Via his efforts during the previous two preliminary nights, Benedum started sixth in the fifth heat race. He went on to finish fourth, sending him to a b-main where he would claim the win to lock into the 21st starting spot for the 100 lap feature. After nearly a two hour rain delay the main event finally got under, and Benedum advanced a few spot early before retiring on lap 72 to a seventeenth place finish in the final rundown.
Full results from the weekend are available at www.WoOLMS.com
Back to News