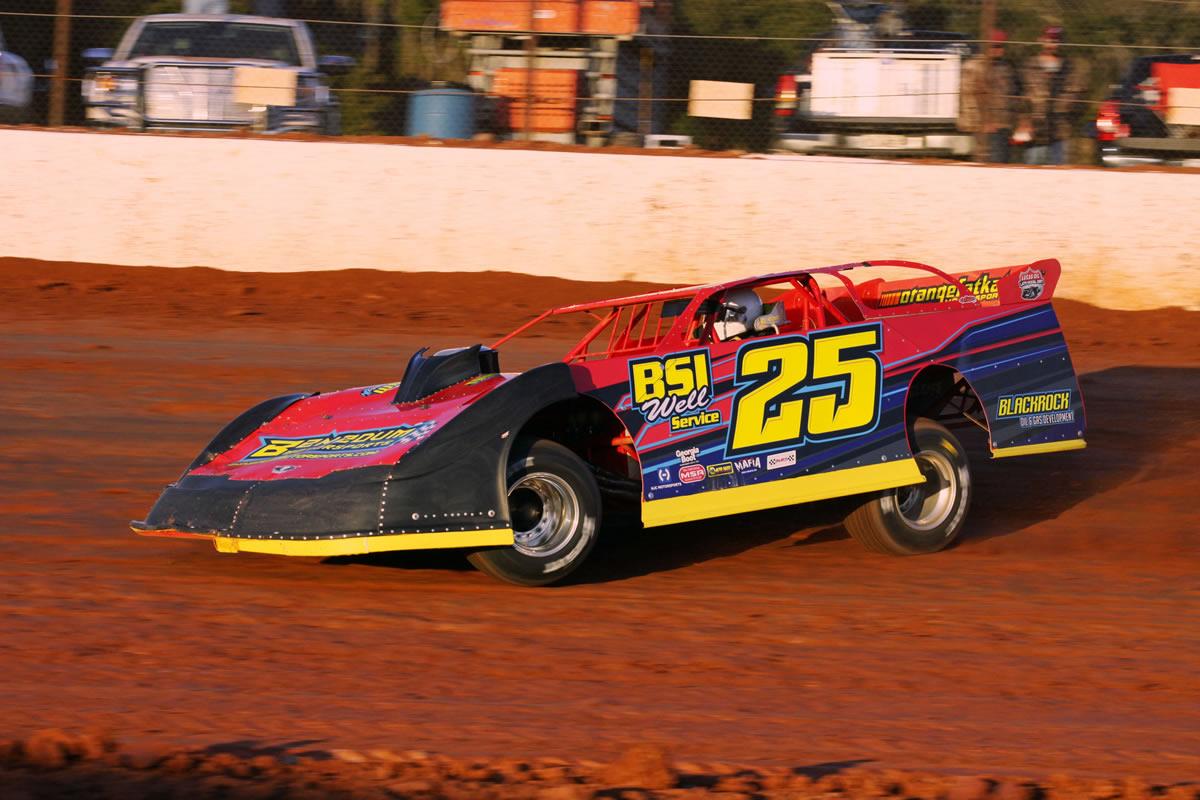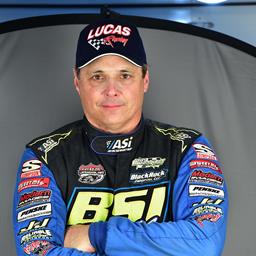 ---
Benedum Takes Part in Trio of LOLMDS Competition
Mike Benedum took his BSI Well Service #25 Longhorn Super Late Model into battle on Thursday evening in the first of three straight nights of Lucas Oil Late Model Dirt Series (LOLMDS) competition with a $10,000-to-win event at Macon Speedway (Macon, Illinois). Preliminary action found Benedum falling just short of qualifying for the feature, and as a result he was forced to utilize a series' provisional to start 24th on the grid for the 100 lap finale. During the course of the main event he advanced to a 17th place finish.
Friday night found the LOLMDS drivers traveling to Tri-City Speedway (Pontoon Beach, Illinois) for another $10,000-to-win event. Benedum again battled the handle in preliminary action before using a series provisional to start 25th in the feature. He would go on to race his way to a 19th place finish.
The weekend came to a close on Saturday night at Paducah International Raceway (Paducah, Kentucky), where thirty competitors entered the event. Via preliminary action Benedum earned the 22nd starting spot for the feature. Mike retired early in the feature to a 24th place finish.
Full results from the events are available at www.LucasDirt.com.
Back to News