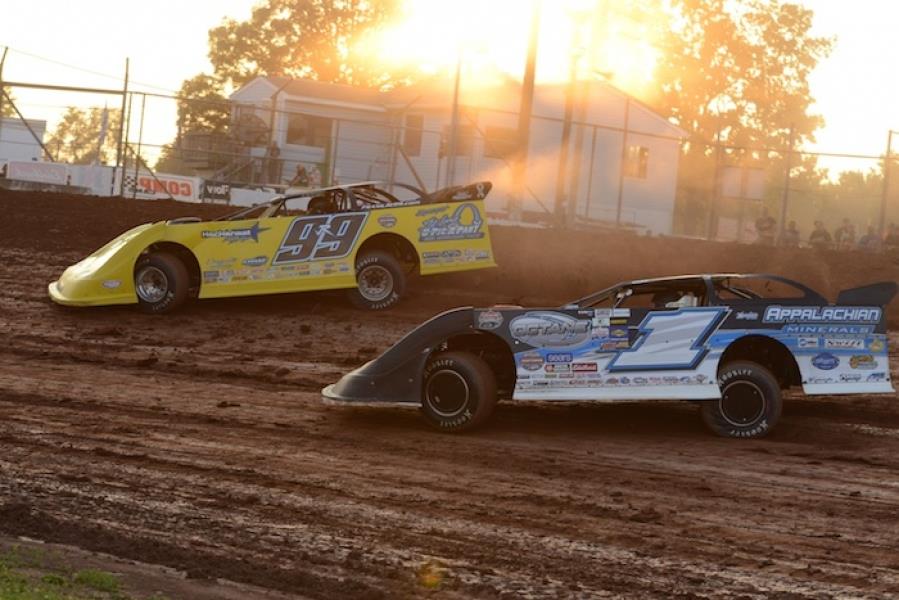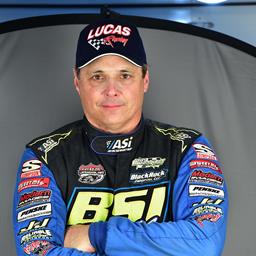 ---
Mike Benedum Visits Lernerville Speedway for Firecracker 100
Back behind the wheel of the Sweet Bloomquist Car, Mike Benedum made the trip to Lernerville Speedway (Sarver, Pennsylvania) for the 10th Annual Firecracker 100. With the weather raining on all the events scheduled for Thursday night, fifty Super Late Models signed in Friday night for the two-day special. With the field of fifty getting separated into two separate groups, Mike posted the second fastest time in his group behind Dale McDowell. Recording a runner-up finish in his heat behind Frank Heckenast Jr., Benedum earned an 8th place starting spot for the $6,000-to-win preliminary feature. Suffering a flat tire on the very first lap, Mike was able to get the tired swapped out but fell back to a 25th place finish in the A-Main.
On Saturday afternoon the luck didn't get much better for Benedum when he broke in qualifying bringing an early end to his second session.
Getting the car back in shape for his heat on Saturday night, Benedum placed 7th sending him into the B-Main. Coming from the 6th place starting spot, Mike stormed to a consolation win earning him a 17th place starting spot for the $30,000-to-win Firecracker 100. Having to pull off early in the event due to motor overheating , Benedum was credited with a 24th place finish. (Jason Shank Photo)
Full results from these events are available at www.WoOLMS.com.
Back to News