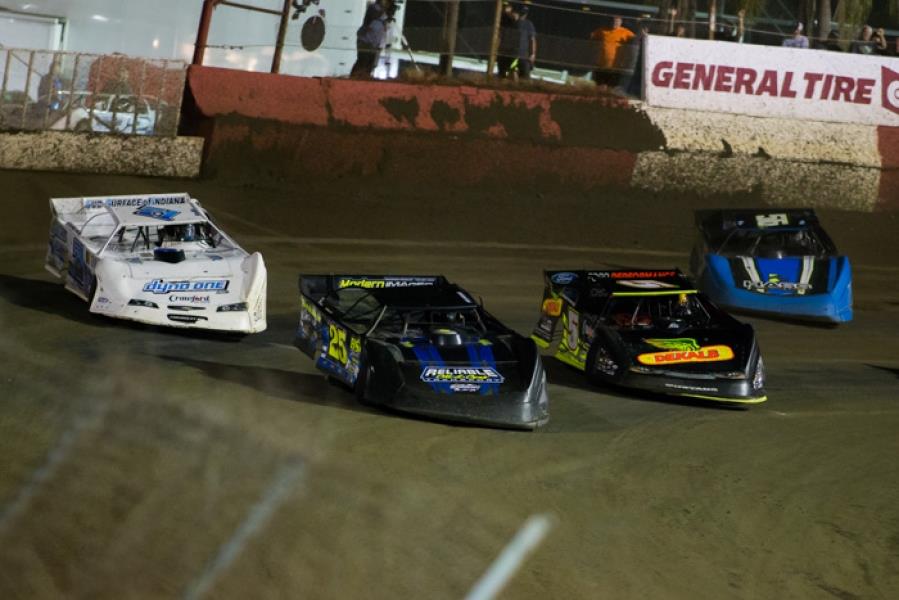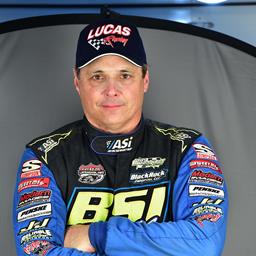 ---
Top 10 Finish in Round 5 of Wrisco Winternationals at East Bay
Mike Benedum kicked off the 2019 season on Monday night at East Bay Raceway Park (Gibsonton, Florida) for the 43rd annual Wrisco Winternationals. Drawing a stout field of 53 Lucas Oil Late Model Dirt Series (LOLMDS) entries, Benedum recorded the 15th fastest time in his qualifying group before placing 7th in his heat. Needing a 2nd place finish or better in his B-Main to make the opening night feature, Mike fell short with a 12th place finish. (Heath Lawson photo)
Returning on Tuesday, Mike came two spots short of a transfer position in his heat with a 5th place finish. Failing to place 2nd or better in his B-Main, Benedum transferred into the DirtonDirt.com Strawberry Dash for one last shot at the main event. Sending only the race winner into the show, Mike logged a 17th place outing.
The following night in a field of 52 cars, Benedum edged his way into the $7,000-to-win A-Main with the 3rd and final transfer spot in his heat. Starting in 14th, Mike dropped nine spots in the 40-lap affair to place 23rd.
On Thursday night, Mike laid down the fastest time overall in a field of 49 cars before placing 5th in his heat. Failing to place 2nd or better in his B-Main, Benedum was granted a provisional into the show. With $7,000 on the line, Mike Benedum passed seven cars in the 40-lap affair recording a 19th place finish.
For the fifth round of the Wrisco Winternationals on Friday, Benedum laid down the sixth fastest time in his qualifying group before coming in 2nd in his heat behind Tyler Erb. Earning the 7th-starting position for the $12,000-to-win A-Main, Mike dropped two spots in the 50-lap affair to place 9th.
Wrapping up the Wrisco Winternationals on Saturday evening, Mike secured his spot into the $12,000-to-win A-Main with a 3rd place finish in his heat. Rolling off 12th, Benedum was an early retiree from the 50-lapper while being credited with a 25th place outing.
Steady rainfall wiped out Sunday night's LOLMDS Speedweeks finale at Bubba Raceway Park (Ocala, Florida).
Back to News