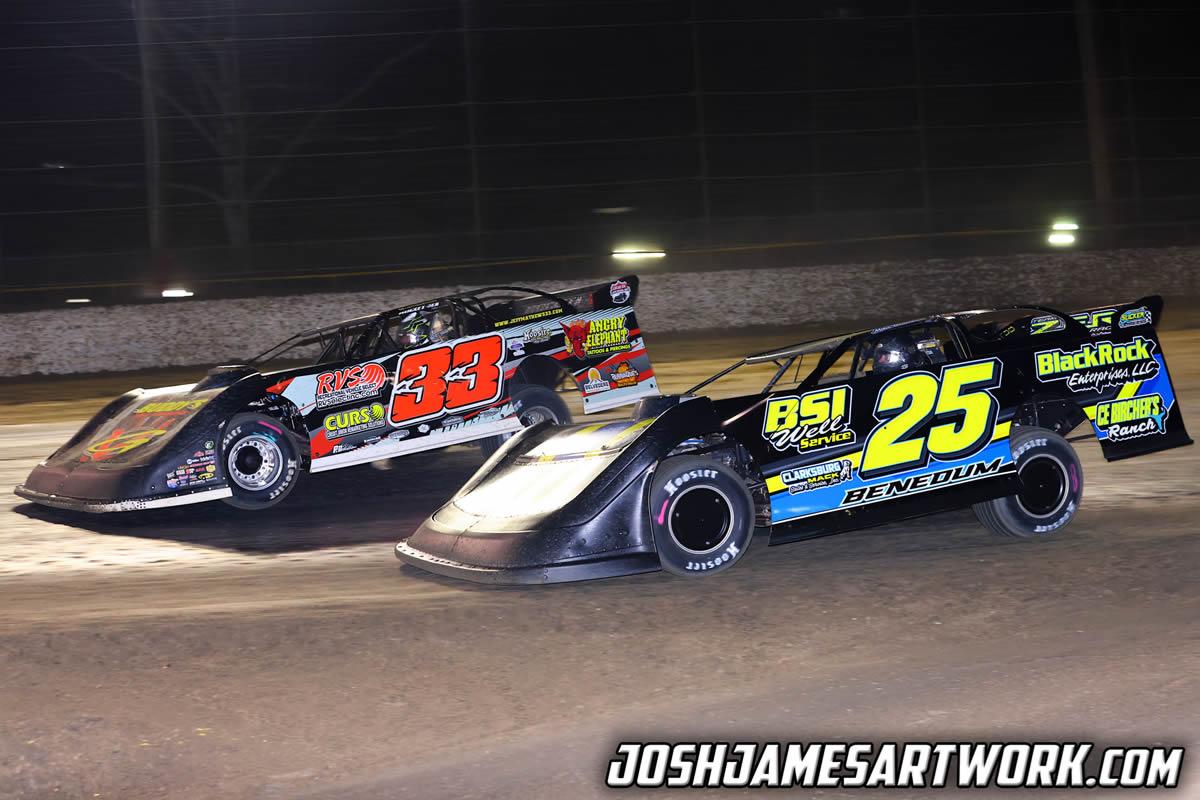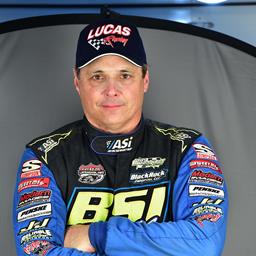 ---
Mike Benedum begins 2022 slate with DIRTcar Nationals at Volusia
After mechanical issues in the toter delayed his arrival, Mike Benedum was one of 55 Late Models entered at Volusia Speedway Park (Barberville, Fla.) on Tuesday to kick off his 2022 campaign with the 51st annual DIRTcar Nationals. With a sixth-place finish in his heat race relegating him into the B-Main for another shot at the A-Main, Benedum recorded a seventh-place outing, ending his night. (Josh James Artwork)
In a field of 58 cars on Wednesday as the remainder of the week became World of Outlaws Case Construction Late Model Series sanctioned, Mike took part in his time trial session but was a scratch from his heat race and B-Main.
On Thursday, Benedum jumped up two spots in his heat to finish seventh, sending him into the B-Main. Locking the Top 2 into the show, Mike recorded a seventh-place outing.
The following night, Mike edged his way into the $10,000-to-win A-Main with the third-and-final transfer spot in his heat. Rolling off 15th, Benedum dropped back to a 24th-place outing in the 40-lap affair.
For the finale on Saturday, Benedum came in sixth in his heat, giving him one final shot at the $10,000-to-win main event with a B-Main appearance. Needing to place second or better, Mike came two spots short with a fourth-place finish.
Back to News